Dedicated to medical and health care institutions, clinics and hospitals, doctors and everyone else involved in health services, Medicenter is the most popular and #1 selling medical WordPress Theme. For the effortless crafting of feature-rich medical industry websites. From dentistry and psychiatric practices to veterinarians, Medicenter has you covered.
Medicenter can enhance: clinic and hospital, medical institution, health care professional, doctor, dentist, beauty and wellness related web pages.
Medicenter layout is responsive and retina-ready, polished to a professional degree of attention to detail. It uses both boxed and full-width style and unlimited color options to customize with color scheme manager. Medicenter comes integrated with premium slider revolution and visual composer drag & drop page builder requiring absolutely no coding knowledge. Departments, general organization and doctor listing is also featured. Moreover, the convenient Timetable functionality makes an ideal assistant when it comes to keeping track of your schedules.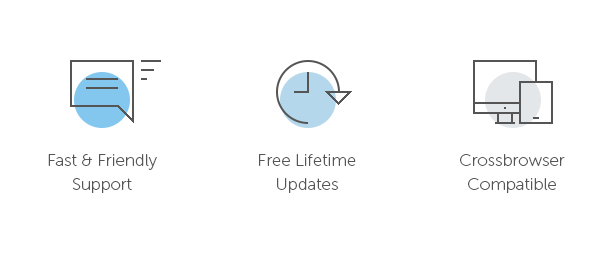 Medicenter Core Features
Responsive Layout
Medicenter is fully responsive. Each and every page element is 100% responsive and adapts perfectly for any mobile device. Responsive mode can be disabled in Theme Options Panel.

Slider Revolution / Retina Ready
It's super easy to customize or build your own slider with included #1 Top Selling Slider Revolution Responsive WordPress Plugin with a value of $29. Medicenter is retina ready. Your site will look crisp no matter the display your user is on.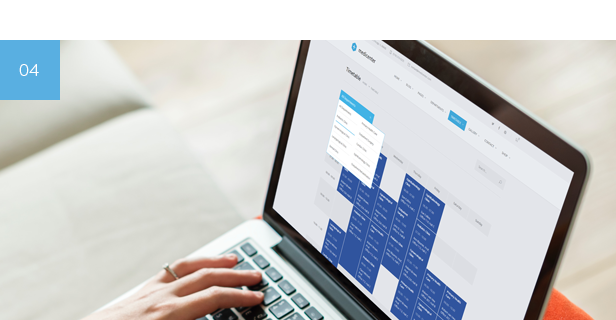 Medicenter comes with timetable tool. Create your departments and database of doctors (or other professions), select the days of the week, work hours, add your description or additional tooltip and present everything in a form of timetable / schedule.

Smart Sticky Columns / Custom Headers
Medicenter comes with a smart sticky setting available for any column. It makes a column float and can be used for columns on long pages. The Theme comes with 4 page headers to choose from plus header sidebar to set-up.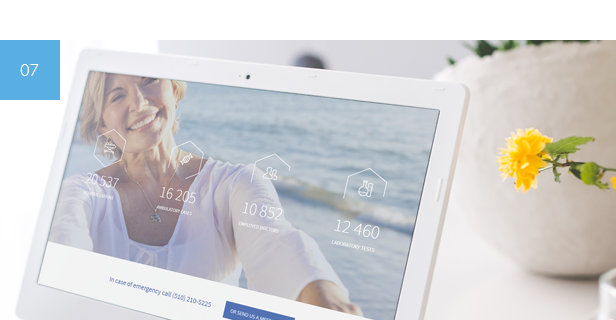 Full-width Sections
Medicenter is delivered with plenty of content layout options, for example you can create a full-width background section with parallax scrolling effect on it.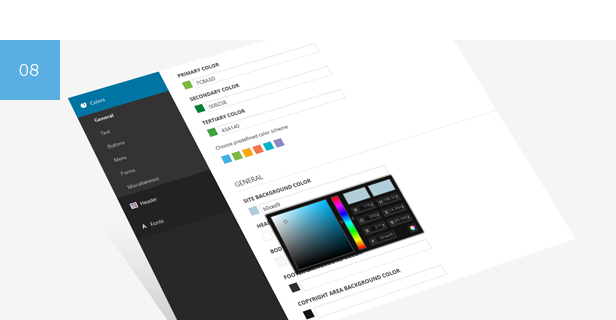 Color Scheme Manager
Change entire website color scheme with just a single click! In Theme Options Panel you will find 6 predefined color schemes. In addition, using the built-in color picker you can create your own color scheme or change the color of individual elements of the page.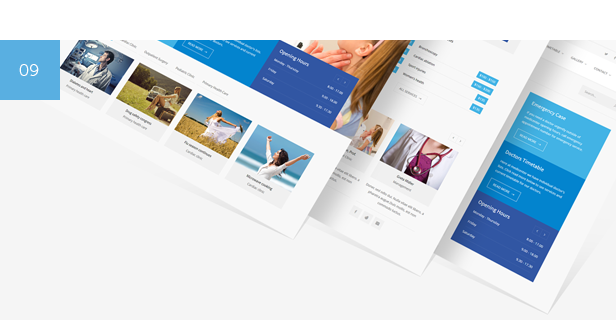 One Click Demo Importer
Install the Theme and press Import Dummy Content button in Theme Options Panel to import complete set of demo pages, posts, sliders, widgets with single click. No need to mess around with XML files!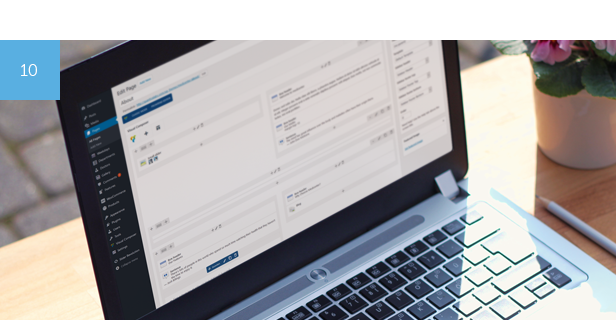 Drag & Drop Page Builder
It's super easy to build any page layout with included #1 Top Selling WPBakery Page Builder for WordPress with a value of $64. It comes with 25+ custom Medicenter components and we keep it up-to-date.

60+ Content Elements, Highly Configurable
Medicenter comes with a base of 60+ Page Builder components including unique and dedicated Medicenter components such as doctors list, features lists, timetable, etc. Each content element comes with rich options so it's super easy to build unique and beautiful layouts.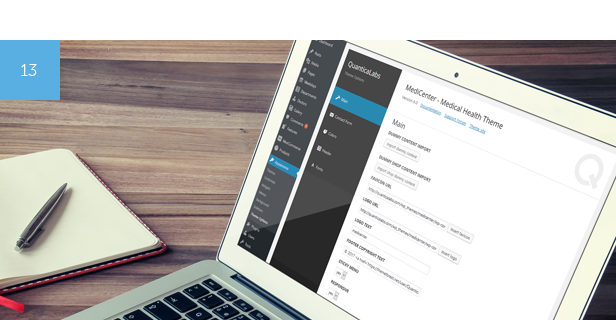 Theme Options Panel
The Theme comes with Theme Options Panel under Appearance Menu within the admin area. With this panel, you can import theme and shop demo content, customize logo, footer, turn on/off responsive mode and sticky menu, configure contact form, set theme color scheme and set google fonts.

Premium Icons / Video Pop-ups
The Theme comes with Premium Font Icons in several stylistic variants. Video popups are also fully supported.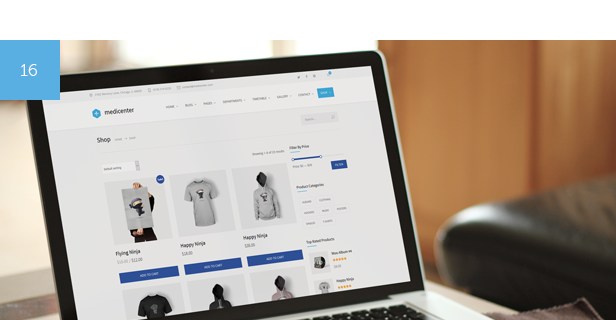 WooCommerce Integration
Build your own online shop with WooCommerce integrated with Medicenter.
And So Much More…
Features List of Medicenter – Health Medical Clinic Theme
Top #1 Selling Health and Medical WordPress Theme on Envato Market
Available Demos

Main
Pregnancy
Ophthalmologist
Veterinary
Dentist

Responsive Layout
Retina Ready
jQuery Powered
Build-In Schedule (Timetable) Manager
Slider Revolution Responsive WordPress Plugin (Value of $29) Included
WPBakery Page Builder Plugin (Value of $64) Included
60+ Page Builder Components Including 20+ Custom Made
Streamline Premium Icon Font with 106 Icons (Value of $69) Included
CSS3 Responsive Web Pricing Tables Plugin (Value of $20) Included
Premium Images (Value of $59) Included
One Click Demo Importer
Theme Options Panel
WooCommerce Integration
Smart Sticky Columns
Theme Color Picker – Unlimited Colors and Color Skins
Wide and Boxed Layout
RTL Mode Supported
Sticky Menu
Mobile Touch Friendly Slider
Ajax Contact Form
Ajax Appointment Form
Isotope Gallery
Google Location Map
800+ Google Fonts to Choose From
WPML Compatible. Translation Ready With Mo/Po Files
Unlimited Menus & Sidebars
Page Templates

Home Style 1
Home Style 2
Home Style 3
Home Style 4
Home Style 5
Home Style 6
Home Style 7
Home Small Slider
Blog
Blog 2 Columns
Post
About Style 1
About Style 2
Our Doctors 2-3-4 Columns with Expandable Details
Single Doctor
Services
Single Service Style 1
Single Service Style 2
Medical Care
Pricing Plans
Sliding Pricing Plans
Departments / General Info
Departments / Services
Departments / Doctors
Timetable
Gallery 2-3-4 Columns
Gallery with Sidebar
Gallery with Expandable Details
Gallery with Details Only
Gallery with Custom URL
Contact Style 1
Contact Style 2
Contact Style 3
WooCommerce Shop
Archives Template
Search Template
404 Page
Components: Feature Lists
Components: Carousels
Components: Testimonials and Announcement Boxes
Components: Accordion and Notification Boxes
Components: Tabs and Quotes
Components: Lists and Tables
Components: Buttons and Headings
Components: Icons
Components: Columns and Code

Display Options for Gallery and Our Doctors Lists

Filtering Tabs
With Pagination
With Ajax Pagination
In Carousel Form
Simple
With or Without Hover Icons

Social Icons Font with 33 Icons to Choose From
Latest Tweets
Support for Videos
PSD Files Included (Please Contact Us to Receive Perfectly Organized PSD Files)
Documentation Included
Valid HTML5 Code
Crossbrowser Compatible
Pixel Perfect Design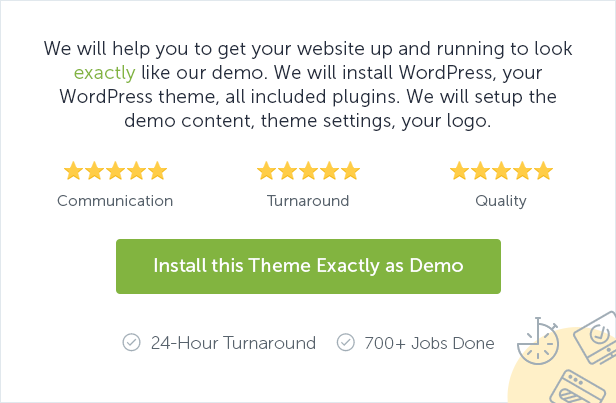 This Item is Supported
Support is conducted through our Support Forum. We're in GMT +1 and we aim to answer all questions within 24 hours on weekdays. In some cases, the waiting time can be extended to 48 hours. Support requests sent during weekends or public holidays will be processed on next Monday or the next business day.
PSD Source Files
PSD source files are offered free of charge to all of our buyers. Please contact us to get the files. You will receive perfectly organized, layered and fully editable .psd files.
We Are Trusted by 100,000+ Customers
We are a team of passionate people with 15+ years of experience and 9+ years of our presence on Envato Market. We specialize in WordPress, design, and development. Please follow us to stay up to date as we continue to craft our works.
Credits
Fonts
Open Sans By Steve Matteson, Apache License, version 2.0
https://www.google.com/fonts/specimen/Open+Sans,
Source Sans Pro By Paul D. Hunt, SIL Open Font License, 1.1
https://fonts.google.com/specimen/Source+Sans+Pro?selection.family=Source+Sans+Pro,
PT Serif By ParaType, SIL Open Font License, 1.1
https://fonts.google.com/specimen/PT+Serif,
Streamline Icon Font
http://www.webalys.com/,
Template Icon Font By Multiple Designers, MIT License,
Social Icon Font By Multiple Designers, MIT License.
Images
Premium images you can use along with this Theme without asking permission (included in demo content):
Creative Commons Attribution 2.0 Generic (CC BY 2.0) images you can use along with this Theme without asking permission, under the attribution:
Premium images used for live preview purpose (not included in demo content), please check under below link:
Videos
Would You Like To Buy Our Plugins?
Updates
Important: please check this FAQ section if you are updating from version 8.3 and lower.
20.05.2021 – v13.0
New Demo Template: Pregnancy.
New Demo Template: Ophthalmologist.
New Demo Template: Veterinary.
New Demo Template: Dentist.
New style for 'Doctors list' component.
New type 'Circle' added for 'Features list' component.
New 'Services list' component option: 'Items spacing'.
New style 'Circle' added for 'Counter Box' component.
CSS3 Responsive WordPress Compare Pricing Tables plugin update (to version 11.4).
WPBakery Page Builder update (to version 6.6.0).
MediCenter Theme Doctors plugin update (to version 1.4).
MediCenter Theme Features plugin update (to version 1.2).
Theme Dummy Content Importer plugin update (to version 1.7).
Theme Services plugin update (to version 2.0).
Revolution Slider update (to version 6.4.11).
comments-functions.php
contact_form.php
custom_colors.php
functions.php
gallery-functions.php
plugins_activator.php
rtl.css
style.css
theme-options.php
admin/js/theme_admin.js
admin/style/style.css
dummy_content_files/dummy-data.xml.gz
dummy_content_files/home.zip
dummy_content_files/widget_data.zip
js/main.js
languages/default.mo
languages/default.po
languages/ru_RU.mo
languages/ru_RU.po
plugins/css3_web_pricing_tables_grids.zip
plugins/js_composer.zip
plugins/medicenter_doctors.zip
plugins/medicenter_features.zip
plugins/ql_importer.zip
plugins/ql_services.zip
plugins/revslider.zip
shortcodes/blog.php
shortcodes/counter_box.php
shortcodes/icon.php
shortcodes/items_list.php
shortcodes/shortcodes.php
shortcodes/testimonials.php
style/responsive.css
vc_templates/vc_button.php
--- new files ---
dummy_content_files/dummy-data-dentist.xml.gz
dummy_content_files/dummy-data-dentist_home.xml.gz
dummy_content_files/dummy-data-ophthalmologist.xml.gz
dummy_content_files/dummy-data-ophthalmologist_home.xml.gz
dummy_content_files/dummy-data-pregnancy.xml.gz
dummy_content_files/dummy-data-pregnancy_home.xml.gz
dummy_content_files/dummy-data-veterinary.xml.gz
dummy_content_files/dummy-data-veterinary_home.xml.gz
dummy_content_files/home-dentist.zip
dummy_content_files/home-ophthalmologist.zip
dummy_content_files/home-pregnancy.zip
dummy_content_files/home-veterinary.zip
images/favicon_dentist.ico
images/favicon_ophthalmologist.ico
images/favicon_pregnancy.ico
images/favicon_veterinary.ico
images/logo_dentist.png
images/logo_ophthalmologist.png
images/logo_pregnancy.png
images/logo_veterinary.png
13.01.2021 – v12.9
Revolution Slider update (to version 6.3.5).
Fix for contact form submit issue.
style.css
js/main.js
plugins/revslider.zip
24.12.2020 – v12.8
WPBakery Page Builder update (to version 6.5.1).
Fix for not working Tabs component issue.
plugins_activator.php
style.css
admin/style/style.css
plugins/js_composer.zip
Purchase the Singe item from above, or To get access (download access) to this item and all items of our website, select and get a Premium Membership Plan and get access to all items of our website.
Already a Premium Member?
Log In
You must log in to submit a review.