Description
Quick Events is a quick and easy plugin to display events on your website.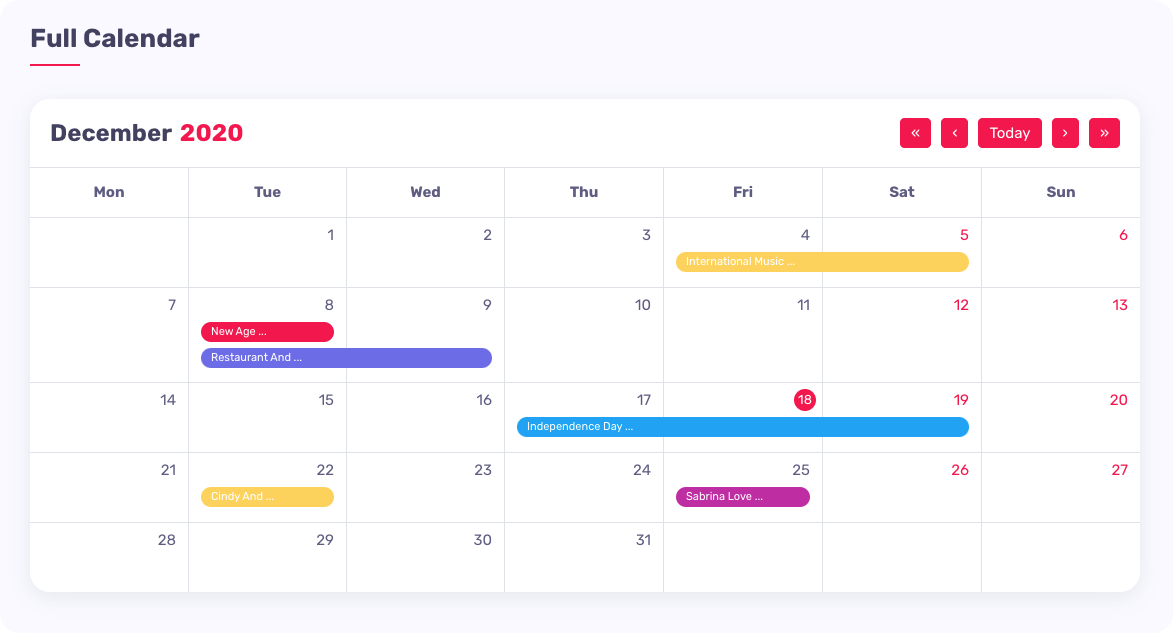 The events can be displayed on Calendar or on List/Grid view. The event detail is represented on popup.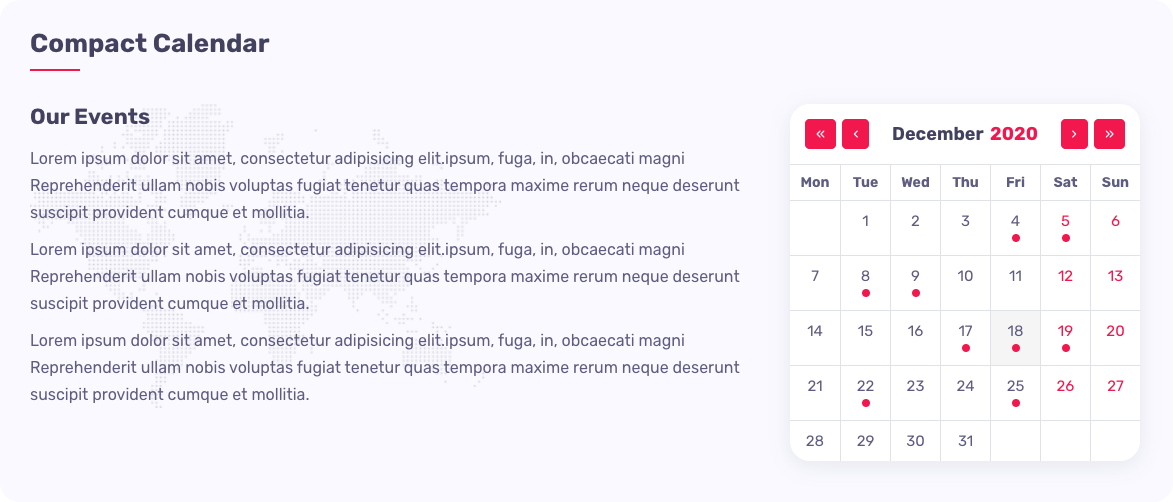 The plugin consist of very simple interface for editing, modern design, various styles and plenty of customizable options, which should suit all your needs.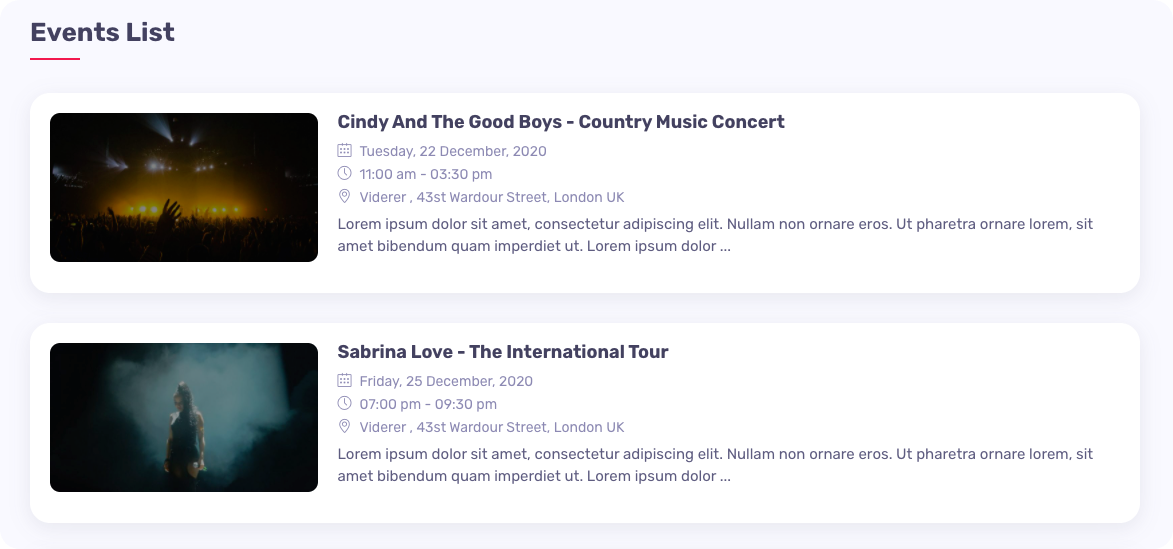 Why choose Quick Events ?
Events Calendar and Events List.
Full layout or Compact layout.
Event detail on popup.
Fantastic and logical events display.
Modern and clean design.
Very easy to install and use.
Fully responsive and mobile ready.
Many options for customization.
Documentation included.
And more features will be updated on the future.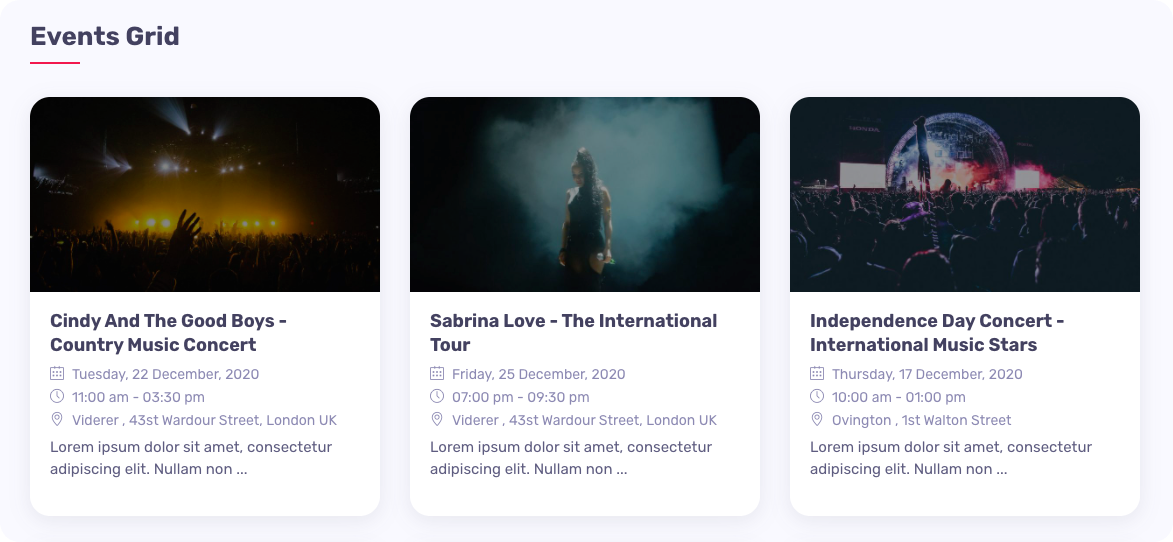 See demo for Quick Events here.
Please give it quick rating if you like this. If you have any suggestions/feature request or you find a bug, you are more than welcome to contact us and we'll address them ASAP.
Changelog
Version 1.1 (31 Mar 2021)
    - Fix: Allow to add link on event's description.

Version 1.0 (23 Dec 2020)
    - Initial release.

Purchase the Singe item from above, or To get access (download access) to this item and all items of our website, select and get a Premium Membership Plan and get access to all items of our website.
Already a Premium Member?
Log In
You must log in to submit a review.