Simple Invoice Manager – Invoicing Made Easy V3.0 is available with multiple billing companies, customer ledger with multiple user accounts, recurring invoices, online payment (Paypal and Skrill), products modules, payment options, advance reports and new theme. Download and update today!
Simple Invoice Manager is a php based web app to manage your invoices/payments/quotations/customers. You can call this open & responsive invoice management solution.
User Interface is very easy and simple. There are 2 user levels, admins and sales. Reports including Daily Sales, Monthly Sales and Custom search invoice/payment reports.
Settings menu to change logo sand update other settings easily.
This is fully responsive web app utilizing the power of CodeIgniter and Bootstrap.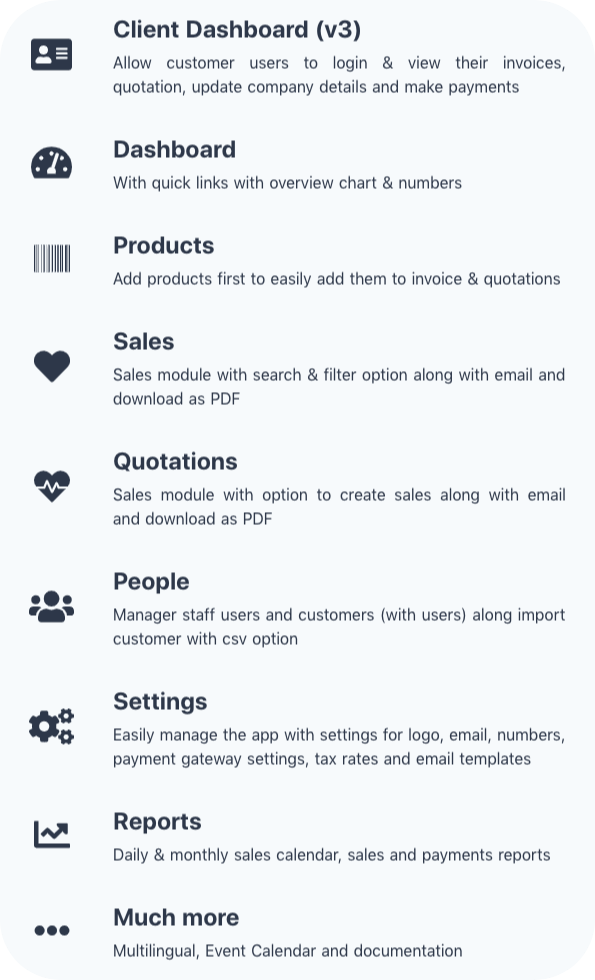 Live Demo Details
Role: username / password
Admin: [email protected] / 12345678
Sales staff: [email protected] / 12345678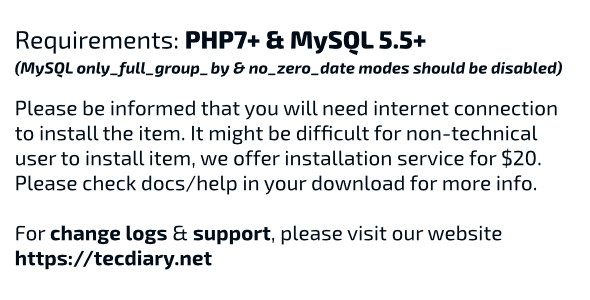 Change log
https://tecdiary.net/changelogs/simple-invoice-manager-invoicing-made-easy
Purchase the Singe item from above, or To get access (download access) to this item and all items of our website, select and get a Premium Membership Plan and get access to all items of our website.
Already a Premium Member?
Log In
You must log in to submit a review.