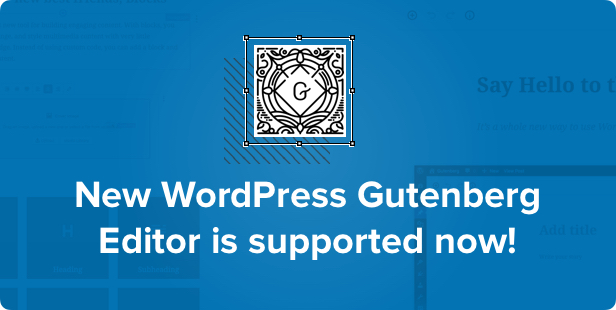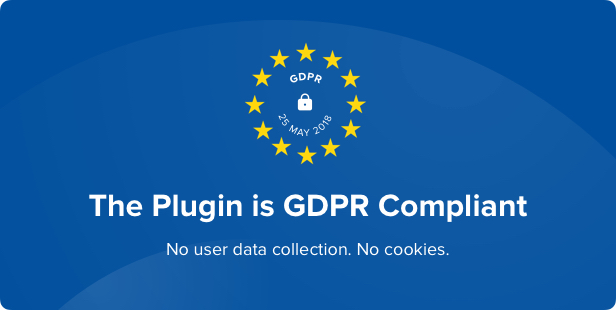 Testimonial Slider plugin is a simple tool to display your customers' testimonials on your WordPress website in the most vivid and attractive way. You can use any type of feedback to make a trustworthy testimonial with author's name, photo, company logo and even a URL to the client's website. Increase credibility of your product showing user experience of your clients and strengthen your reputation with real and sincere testimonials.
This plugin is your choice if
you want to turn visitors to leads
you want to increase trust in your product and strengthen your reputation
you don't to want to rack your brains setting and adjusting the plugin
you are looking for a working solution worth its price
What you get with Testimonial plugin
Testimonials to trust
We have embedded into our plugin everything to make your testimonials trustworthy and strong. You are free to enrich them with detailed info about the author, including name, position, company name, logo, website URL, and add a photo for higher trust. You can also prove that the author is real by adding an icon with link to the social account next to the name.
Full author data
One of the most important things about testimonials is looking trustworthy to your clients. A good way to achieve this is to provide full info about the author. Testimonial widget you can not only show the author's name, but also use the caption to reveal author's position and company, add a photo or related picture.
Total trust with social profile URL
Don't stop at showing only info – add author's Facebook or Twitter profile URL, to prove this person is real. Visitors will see an icon near the author's name, linking to their profile and will be able to follow the link by pressing the icon. Thus they will be sure that they deal with a testimonial written by a real individual and you will achieve 100% trust!
Brands to add weight
Some popular brand left a feedback about your products? Or you would like to strengthen your reputation and show your testimonials are from really existing companies? That's simple! Just add the company's logo and provide link to their website and it will contribute to the credibility and even raise your status.
Layouts for 99% of use-cases
Elfsight WordPress Testimonial slider is ready for any task you need. It will find the right columns distribution for you and represent them the optimum way automatically, with no effort from your side. Just choose your layout: slider to display your customer stories as a part of some page; and grid if there's a whole page devoted to testimonials on your site – your testimonials will look seamless and attractive.
Smart columns distribution

No more pain searching for the optimum number of the columns per page! We embedded a smart column calculation and distribution into our plugin. It will choose the number of reviews displayed, based on the widget settings and its position on your site. Your testimonials will look their best anywhere on your site viewed from any device.

 

Slider Layout

This layout is for displaying testimonials carousel on your page. It's the right choice if you need your testimonials as a freestanding unit, be it a product page or any other page of your site. Use arrows, touch moves and pagination to view the testimonials, navigation will work perfectly on any device.

 

Grid Layout

We have an option for those who would like to devote a whole page to the testimonials, too! Grid layout will manage this task perfectly, it allows testimonials to fill all the content area and look really impressive. This is also an illustrative way to represent a single detailed testimonial. And yes, it will perfectly fit any website design.
Testimonial Templates
At Elfsight we analyze our clients' needs and offer the most effective solutions. Based on best practices, we embedded into WordPress Testimonials widget six ready-to-use templates to suit any use-case. We group them into two categories, basing on the general concept of displaying the content: to focus on the most prominent stories, or to show as many of them as possible.
Single templates for client stories

Your customers have some story to tell? Give it the way! Our Testimonial slider plugin for WordPress is equipped with a number of single templates to display your testimonials one by one: classic, spotlight, postcard. Each one is a perfect variant to represent a story of customer experience or accentuate readers' attention to any of them.

 

Tiled templates for multiple testimonials

That is not a bad idea to boast that you have a whole lot of happy customers and show all their testimonials at once! Use one of our tiled templates to display several testimonials at the same time. Choose classic, balloon, or postcard – each one was designed to present precious feedback from customers really attractively.
Ultimately responsive
We want Elfsight best testimonial plugin for wordpress to suit every need of yours and your visitors. That's why it perfectly works on any device, including tablets and smartphones and with any display resolution.
Never before has customizing been so easy and fast. Try our handy editor and get your plugin the look, which will best suit your website in just few easy steps.
Live updates
Save your time for updating with live updates that are in just one click availability and make sure your plugin is always state-of-the art.
The plugin is 100% compatible with WordPress
Do not doubt the compatibility, our widget works perfectly with any WordPress theme, including the ones most popular on Themeforest:
Avada
Jupiter
BeTheme
Enfold
Flatsome
X
Salient
Bridge
And any other
Elfsight Testimonials Slider can be added to any part of your website. Pick the option of installation, which will be convenient for you:
WordPress shortcode
After you created a widget of this plugin, you will get its shortcode. It can be used as any other WordPress shortcode, for example, insert it to the page.
Visual composer support
Our plugin supports Visual Composer element of one of the most famous page builders to make it handy for you to apply the plugin if you are using the builder.
Easily place Elfsight Testimonials widget to any WordPress sidebar or footer of the website for better user experience.
Minimum requirements
Best Elfsight Testimonials plugin has minimum requirements, which means it can work on almost every WordPress site out of the box:
WordPress 3.5+ ready
jQuery 1.7+ (included into WordPress by default)
How to add Testimonials to WordPress?
We offer one of the easiest installations you will ever find, it's very fast and highly intuitive. Simply follow these quick steps and enjoy smooth work of the plugin:
After purchase, download plugin archive.
Upload setup zip to your website. NOTE! At this stage, make sure you upload not the whole item zip, but only WordPress installable zip.
Activate the plugin. Go to plugin settings page through main menu.
Build a new widget then customize it using Live Widget Editor.
Copy and paste the shortcode of the widget to the preferred page of your website. That's it! Now everything is up and running!
Need installation help?
Don't know how to add testimonials to WordPress website? Would like the plugin installation to be done by a professional? Feel free to address Envato Studio to get high-quality help installing your plugin.
In case you need any custom feature right now, feel free to contact Envato Studio for customization services.
Still haven't checked our plugin live? Do it right now on WordPress Testimonials Slider plugin page!
Change Log – new version 1.6.1 is available for download
December 25, 2020 – Version 1.6.1
### Fixed
 * WordPress 5.6 compatibility issue
October 23, 2020 – Version 1.6.0
### Added
 * Greek language

### Fixed
 * Fix issue with full text view
September 08, 2020 – Version 1.5.0
### Added
 * New Support Form

### Fixed
 * Fix slider dots issue
 * Fix image size issue
November 21, 2019 – Version 1.4.3
### Fixed
 * Some issues with Internet Explorer were fixed
 * The issue with saving a widget with a large number of testimonials was fixed
August 30, 2019 – Version 1.4.2
### Fixed
 * Images loading issue is fixed
August 12, 2019 – Version 1.4.1
### Fixed
 * Issue with slider layout in Internet Explorer
 * Issue with calculating the height of the slider
May 14, 2019 – Version 1.4.0
### Added
 * Translation files for the plugin admin panel
 * Uploading author's pic and company logo via media library

### Changed
 * jQuery dependency removed 

### Fixed
 * Slider issues
February 06, 2019 – Version 1.3.0
### Added
 * The option of setting the color scheme of your plugin (4 colors options)
 * Star rating option
 * Plugin translations to 17 languages

### Changed
 * The clickable slider arrow zone has been vertically increased

### Fixed
 * "Read more" issue
August 24, 2018 – Version 1.2.1
### Fixed
 * Plugin initialization issue
August 23, 2018 – Version 1.2.0
### Added
 * Block for the new WordPress Gutenberg editor
 * New social networks (Instagram and VK) support for the social profile URL option
 * Slider autoplay option
 * New slider settings: show or hide navigation arrows, on/off drag to navigate, slide switch speed in seconds
 * Pagination type option (classic or none)
 * Option to display full text testimonials
 * Rich text editor for testimonials text option

### Fixed
 * Pictures distortion issue on small screens
 * Folding text issue while drag or scroll on mobile devices
April 26, 2018 – Version 1.1.0
### Added
 * Automatic updates functionality
 * Opening a ticket form on Support page

### Changed
 * Admin design updated

### Fixed
 * jQuery conflict
Purchase the Singe item from above, or To get access (download access) to this item and all items of our website, select and get a Premium Membership Plan and get access to all items of our website.
Already a Premium Member?
Log In
You must log in to submit a review.